Chapman University is pleased to announce the creation of the Ferrucci Institute for Italian Experience and Research, thanks to a $1.5 million donation from the Ferrucci family. The gift was announced March 11 during the annual Italian Perspectives event at the Musco Center for the Arts. This is the second major gift announced in as many months.
A Bridge Between Chapman and Italy
The new institute will support the creation of courses that relate to Italy across departments and schools and focus on cross-disciplinary scholarly and creative work.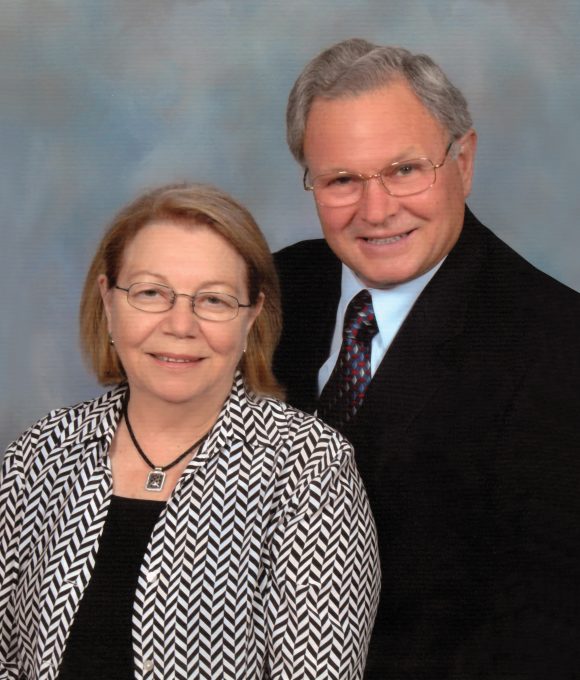 "As an immigrant from Italy, I am proud of the rich Italian culture, and I have always been interested in higher education. I consider my education through college in Italy a very significant asset, which, combined with subsequent college education in the United States, constituted a strong base for my business life," says Gabriel Ferrucci, who emigrated to the U.S. from Amorosi, Italy, in 1957. Ferrucci's career in the auto and aerospace industries culminated in the purchase of Los Angeles-based Keystone Engineering, which he sold in 1998 to focus on charitable projects.
"When I learned in recent years that Chapman University offered Italian Studies, I was excited and decided to support the program financially. It is a high honor for me to leave a legacy, which will enable future students to explore the richness of Italian culture," says Ferrucci.
"This Ferrucci Institute enables us to create a strong connection with another country and to leverage new intellectual and cultural resources to advance knowledge and research," says Federico Pacchioni, who holds the Sebastian P. (Paul) and Marybelle Musco Chair in Italian Studies at Chapman and is the institute's founding director. "The institute will become a bridge connecting Chapman University with Italy, different disciplines and generations."
Trailblazing Interdisciplinary Studies in the Humanities
"The humanities are an anchor on the deeper meaning of things," says Pacchioni. The institute represents a new approach to Italian Studies in higher education and will show how the humanities can serve as a foundation that benefits all disciplines.
The institute's inaugural faculty includes professors from fields such as film, literature, music and theatre but also faculty members who study areas such as history, philosophy and food science. Affiliated faculty members will pursue their research and teaching projects, working collaboratively within the institute through a wider cross-disciplinary network.
Projects already in the works include: an examination of the Italian/Jewish experience in World War II by Shira Klein, professor of history in Wilkinson College of Arts, Humanities, and Social Sciences; the translation of Italian plays by Nicholas Gabriel, assistant professor of theatre in the College of Performing Arts; and a study of the peculiarities of Italian food culture and food production by Anuradha Prakash, professor of food science in Schmid College of Science and Technology.
Chapman University President Daniele C. Struppa and Provost Norma Bouchard also will serve on the institute's faculty. Struppa's research will focus on the history of mathematics, while Bouchard is an expert on the Italian American diaspora.
"The institute is a great opportunity for Chapman to lead the way in this new approach to academic inquiry," says Bouchard. "When we say we are committed to academic excellence, this is what we mean. It's not just hiring great faculty and putting them in the classroom. We want to give them the resources and opportunities they need to pursue profound ideas and to engage with other scholars in ways that produce exciting new paths of inquiry across fields."
Why Italy? The country has a rich history of cultural and intellectual discourse. "The Italian ground is so rich, it's a good place for minds to come together," says Pacchioni.
Along with supporting interdisciplinary faculty research, the institute is developing multiple travel courses to Italy, offering new opportunities for students to learn and study abroad.
Italian Studies Donations Fund Academic Excellence at Chapman
This is the second major gift announcement since the launch of the public phase of Inspire: The Campaign for Chapman University in February. To date, the campaign has raised $318 million, well over halfway to its goal of $500 million by 2028.
"Gifts like these allow us to be creative in the pursuit of academic excellence," says Jim Mazzo, who is co-chair of the campaign along with Lisa Argyros. "Faculty and students will have more opportunities than ever to connect what they are learning in the classroom with real-world experiences while cultivating a global awareness that will help them become leaders in their fields."
This is not the first major gift Chapman has received to support Italian Studies. Donations from the late S. Paul Musco, emeritus trustee, established both the Musco Endowed Chair in Italian Studies and the Musco Endowment for Travel Courses in Italian Studies. The annual Italian Perspectives event is the result of the ongoing collaboration between the Muscos and the program.
"What the Muscos have started, the Ferruccis are continuing," said Pacchioni. "The Musco Chair in Italian Studies has allowed the program to grow and expand its footprint on campus and in the community. The Ferrucci family is now taking Italian Studies to the next level, and in a way that strongly aligns with the university's mission and strategic plan."