Peripheral Processing, Musical Fit, & Mere Exposure Effect
The following is a video advertisement for two new juice beverages by the company "Absolut Juice" (https://youtu.be/rUkwJoizwP8). The video utilizes famous singer Lizzo surrounded by an abundance of vibrant colors and fruits, including red strawberries and green apples. Throughout the commercial, Absolut Juice plays the song "Juice" by Lizzo in the background, which perfectly compliments the video. This is an example of music as a tool of persuasion, and more specifically, persuasion via the peripheral route. Peripheral processing occurs when "listeners hear, but don't actively attend to, the music. Background music can affect a person's mood or emotions, without the person's full awareness" (Gass & Seiter, 2018, p. 374). In this case, many viewers aren't very concerned for the lyrics of Lizzo's song (perhaps besides the word "juice") and they are more aware of the fun and upbeat tempo the song has. By using such a happy and joyful song, many viewers will, in turn, become content themselves and will see the brand through a positive lens. The choice of this song is also a perfect musical fit for the video. A musical fit is when a song is congruent with the elements of the video (Gass & Seiter, 2018, 374). Because this is a video about juice, having a song that is titled "juice" acts as a perfect fit. Now, whenever people hear this song, they'll think of the delicious-looking juices in the commercial, which will, in turn, cause more people to buy the product. In fact, this idea is proven through a study that found that the "right kind of music can increase brand recall by as much as 96 percent" (North, Mackenize, Law, Hargeaves, 2004). Not only is the song called juice and not only is it a juice product, but the name of the company is also Absolut Juice, which hints that consumers will easily be able to recall the brand. This advertisement also deals with the mere exposure effect, which states that "repeated exposure to an unfamiliar stimulus increases liking for the stimulus over time. If a commercial includes a popular song or a likable jingle, repeated airings of the spot will facilitate liking for the product" (Hargreaves, 1984; Obermiller, 1985). This is the case for this commercial, for the upbeat and catchy song will most likely make viewers feel happy, and in turn, these viewers will have an increased liking for the product. The target audience of this advertisement consists of 1.) anyone who likes Lizzo 2.) anyone who likes Lizzo's music and 3.) anyone who likes juice. Furthermore, the target demographic appears to be black women that celebrate diversity and inclusivity. Not many brands use models who are plus-sized and of color, so it shows that this advertisement is appealing to people who support equality and inclusion. Due to this, and the reasons priorly listed, this advertisement is extremely effective.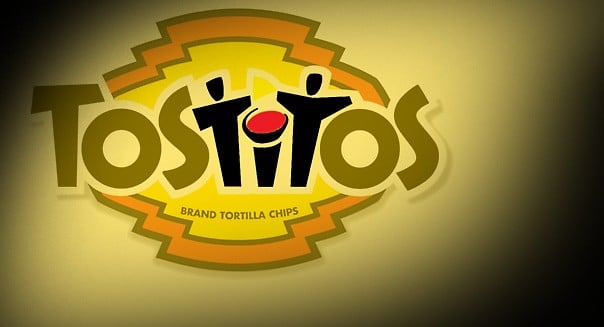 Subliminal Messages & Embedded Images
The above image is Tostitos' logo (https://blog.hubspot.com/marketing/ads-with-subliminal-messages). Tostitos is a popular tortilla chip brand that was created in 1979. The company's logo utilizes a subliminal message, which is a technique used in marketing and other media to influence people without their being aware of what the messenger is doing (Gass & Seiter, 2018, p. 368). This would act as an example of a subliminal message, for there is a secret image hidden within Tostito's logo: two people sharing chips and salsa. The above photo dims the rest of the logo so you can more clearly see the two people, but in the original logo, it is more difficult to spot them (at least for me). In fact, I did not notice the subliminal message in Tostito's logo until today! Whether people are consciously aware of the hidden message or not, they will still be unconsciously exposed to the image of two friends sharing chips and salsa, which in turn, will make them associate Tostitos as chips that pair perfectly with salsa, or it will make them want to buy the bag of chips (for they are thinking about chips and salsa and are getting hungry). Tostito's logo is a perfect way to get people inclined to buy Tostito's chips and salsa, rather than a competing brand, for the image is literally engrained into the logo. This is also an example of an embedded image, which are images that are buried or hidden within an advertisement (Gass & Seiter, 2018, p. 369). As previously stated, the image of two friends sharing chips and salsa is hidden within the logo–with the T's representing two people and the I acting as a table with a salsa bowl on top of it. While research has mixed findings on whether embedded images and subliminal messages are effective, Tostitos' packaging makes me, at least, want to open up a bag and eat those chips with some salsa!
Scent Marketing & Color
The above picture is an image of a Cinnabon store in a mall (https://patch.com/virginia/manassas/cinnabon-opens-manassas-mall). One thing Cinnabon is notorious for is its use of scent marketing. I can't speak for every mall, but the majority of malls in the United States have Cinnabon's in them that lure people towards them through the delicious smell of freshly baked cinnamon rolls. I am guilty of being one of those people. Scent marketing is used when people are attracted to a store because of a smell (Gass & Seiter, 2018, p. 380). The moment people smell the satiating baked goods, they will instantly become hungry and consequently, be more inclined to go over to Cinnabon and buy a cinnamon roll! "Background fragrances [in stores] result in an increased arousal, pleasure, satisfaction, and intention to purchase" (Roschk, Loureiro, & Breitsohl, 2017). "Other research has shown that pleasant ambient aromas can increase shopping time and improve product evaluations" (Roschk, Loureiro, & Breitsohl, 2017). With this being said, it becomes evident why the use of scent marketing is so effective. When people are passing by the Cinnabon store, or even just looking at the menu, they will still be exposed to the delicious fragrance and as a result, will have increased pleasure and intention to purchase, according to the study. I can first-handily admit that it works on me! Not only does Cinnabon effectively persuade people through the use of scent marketing, but Cinnabon also uses color as a way to induce calming and blissful emotions into customers. Warm colors such as red, orange, and yellow tend to be more stimulating, while cool colors, such as green, blue, and purple tend to be more calming (Gass & Seiter, 2018, p. 366). As you can see in the photo, Cinnabon utilizes a lot of blue in its stores–from blue packaging, blue logos, to even blue wall decals. This is significant and strategic, for blue induces a sense of calmness, and when people smell the delicious cinnamon rolls and are calm, they will have a very pleasant encounter with Cinnabon. Due to this and the reasons priorly listed, it becomes evident that Cinnabon's use of scent marketing and color are effective tools in attracting customers to the store.